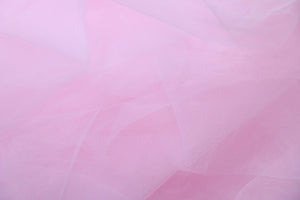 Costura Secret Shop
Pink Bra Tulle - 1/2 Meter
Regular price
$8.00
$0.00
Unit price
per
Tax included.
Pink bra tulle for bra-making. Non-stretch in one direction and mechanical give in the other direction.

* Composition: 100% Nylon
* Price is for 1/2 meter length.
* Quantity = 0,5 meters or 0.55 yards. If you order more than one piece, it will come in continuous yardage.
* Width = 1,65 meters or 64".
* Perfect for lining stretch laces and bra cups. It is soft and strong.
---